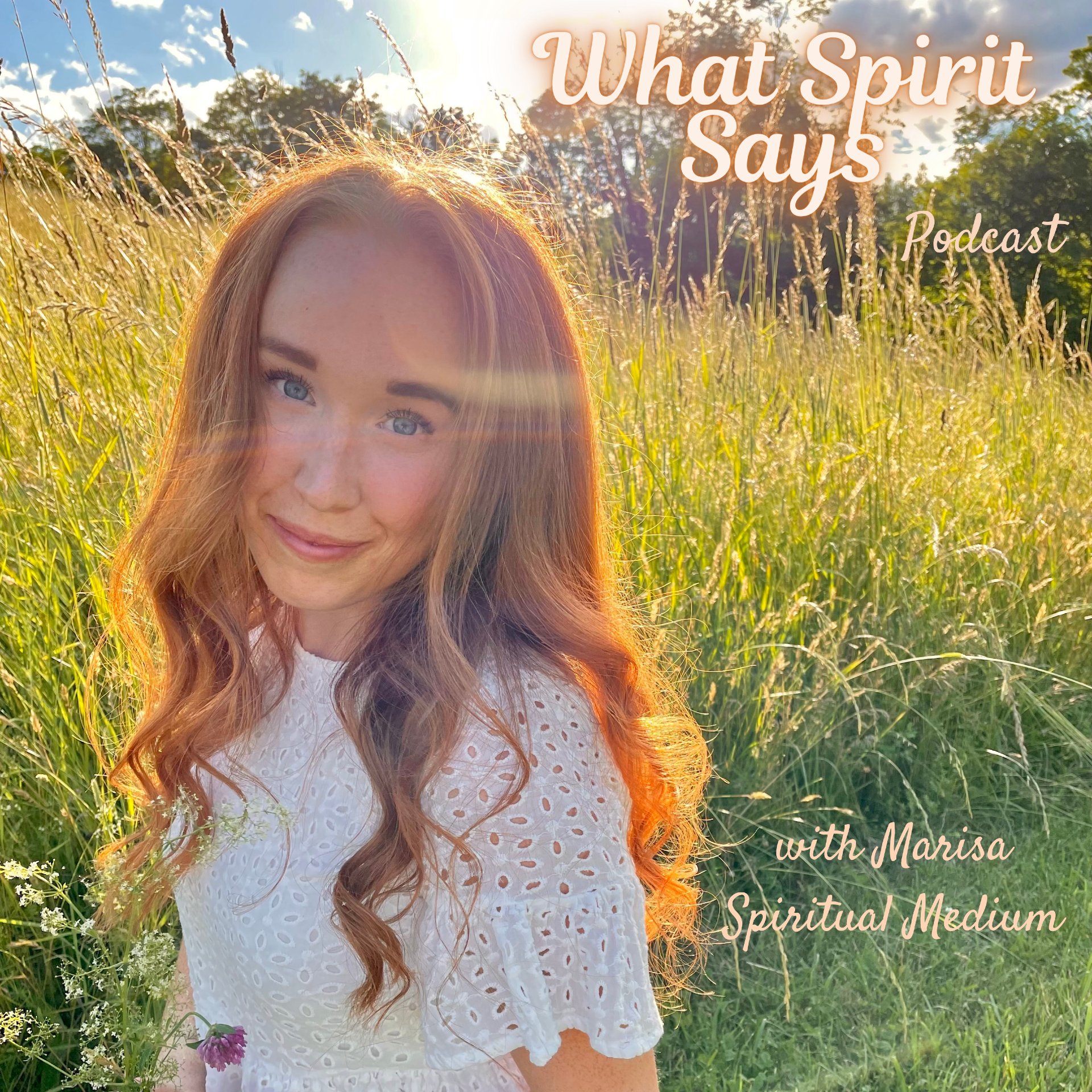 Welcome to What Spirit Says with Marisa! Enlighten your Spirit and Soul!
What Language Does Spirit Speak? Soul
Hi Shining Souls! Springtime is finally here! 
Have you ever been criticized in your life for your happiness? Have you been criticized in your life for living your truth? It takes strength and integrity to stand in your Light - respectfully, compassionately and with humility, especially when there are those around you criticizing you or hoping to tear you down.
Can you see yourself for the way in which God sees you? What do you think that would look like? One thing that we know for sure is, that it would look a lot like love. 
Our inner youth and the child within. Where does it go? Does it ever leave us? Do children teach us wisdom?
Spirit teaches us how we find strength in forgiveness. Does the true act of forgiveness come with strings attached to it or is it unconditional?
At this time here on Earth, we are conditioned to lead with our ego and not with our Soul, disguised in a way to protect our hearts, yet we are only protecting our fears at the expense of hurting one another. Can we make a change?
The Angels are always helping us to heal our scars. So what about our scars in Heaven? Can Spirit make amends in Heaven? Absolutely, and Spirit likes to let you know when they have.
So you may be thinking, if God, Jesus, the Angels, those whom love and guide us in Spirit, if all these benevolent beings are one and holy, then who and what is responsible for the bad?  
Have you ever believed in someone who never believed in you? You had faith in their heart and regardless of their belief in you or not, you never gave up on them. Mary, do you believe in her? She believes in you and whether you believe in her or not, she loves you, unconditionally. 
Grab your notebook and write down all that connects to you and your Soul!
If there is a topic that you wish to be discussed here on What Spirit Says, please do not hesitate to let me know! You can reach out to me through email or Instagram and I so look forward to hearing from you! 
It is time to SHINE YOUR LIGHT!
Follow Marisa on Instagram at: @marisaspiritual